Green Curry Beef with Rice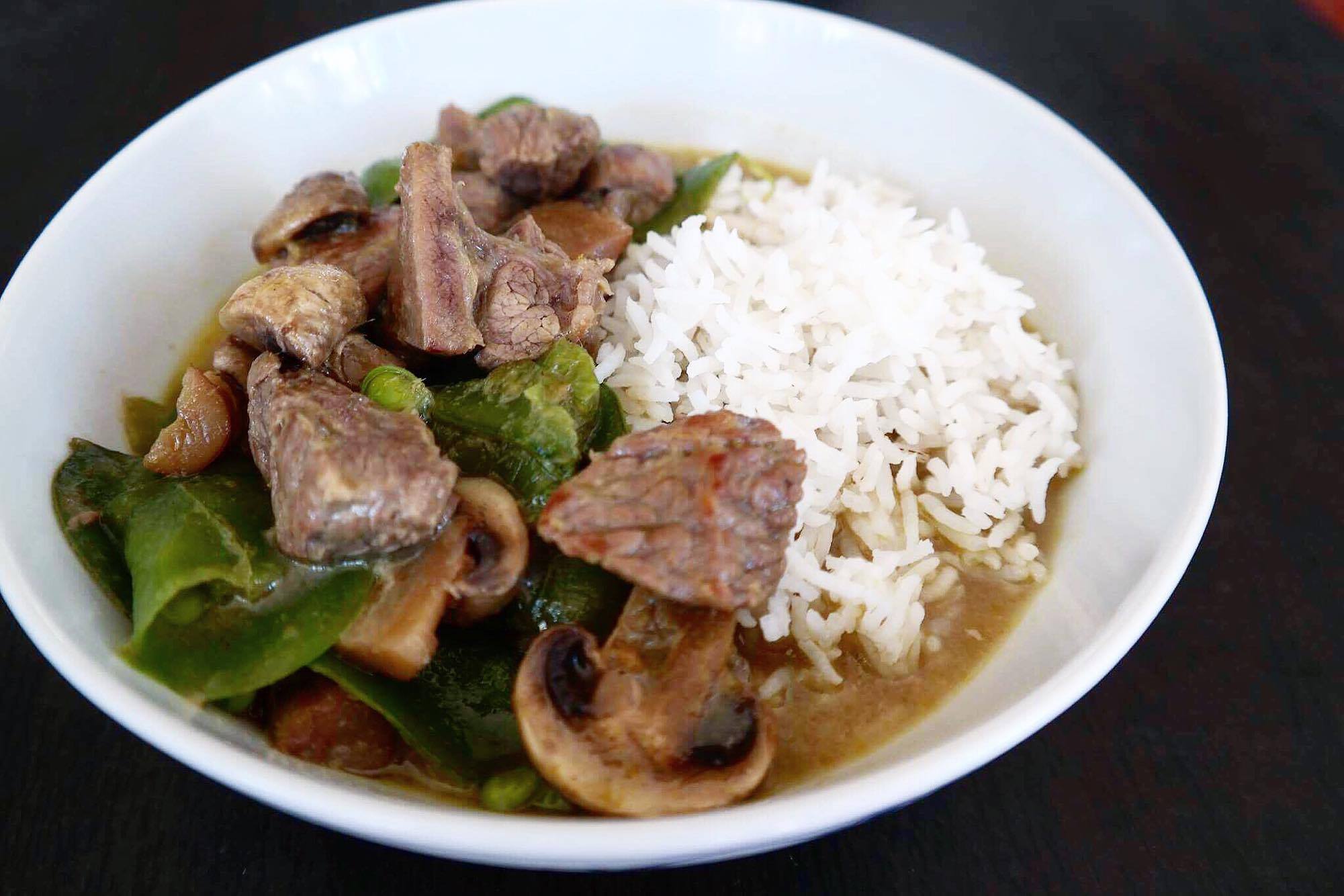 Serving size: 2
Cooking time: 25min
INGREDIENTS:
Lean gravy beef – 280 grams
Green curry paste – 3 teaspoon
Light coconut milk – 2/3 cups
Sugar snap peas – 20 pods
Mushrooms – 2 cups
Basmati rice – 2/3 cup uncooked
Brown sugar – 2 tablespoon
Garlic powder – 2 teaspoon
NUTRITION INFORMATION (per serving):
Calories: 559
Protein: 39.4 grams
Carbs: 76.9 grams
Fat: 10.7 grams
COOKING INSTRUCTIONS:
Rinse rice and cook in a rice cooker with 1 cup of water.
For pan option: Use a nonstick pan and pour rice and water in and bring to boil. Stir once and turn to low heat to simmer with lid on for 13-16 minutes (do not lift the lid up or stir) turn the heat off and leave lid on for 5 minutes to stand.
Dice beef into 1 cm cubes and place in a medium bowl. Mix in the brown sugar and garlic powder.
Halve the mushrooms and remove the stem end and string of each sugar snap pod. Add mushrooms into pan with diced beef, curry paste, coconut milk and 1 cup of boiling water. Simmer for 18-20 minutes with lid on. Add sugar snap pods in and stir for one more minute.
Serve with rice!